Back To Blog
How to Start Meditating After 50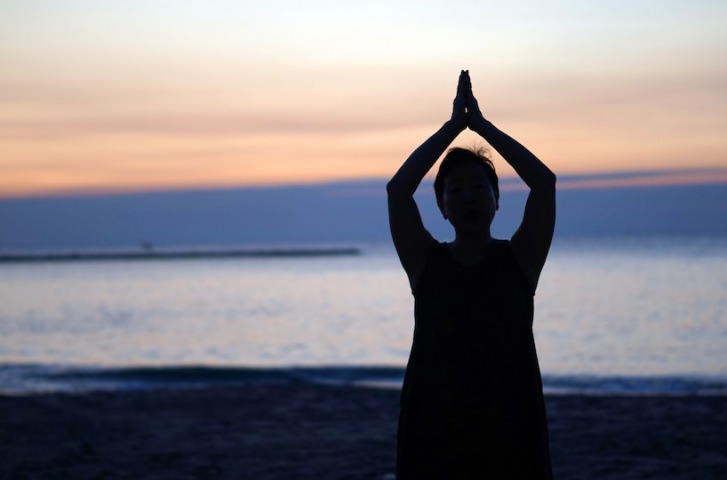 Modern life is often full of distractions: Work, family, home, and hobbies take up our time and a good deal of our thinking. Over time, distraction overload can have us feeling overwhelmed, scattered, and frustrated. For many people, meditation has proven to be a self-care strategy that provides relief and actually improves cognitive functioning and overall wellness.
What Is Meditation?
Meditation is a way of disciplining your mind. Using various techniques, and there are different ways to meditate, you train your mind to be aware, attentive, and to observe what is happening in and around you. While this may seem straightforward, meditation is more challenging than you might think in a culture that provides 24/7 stimulation and entertainment.
Meditation for Seniors
Why meditate? It is generally accepted that meditation can have positive mental, physical, and emotional effects for everyone, regardless of age. There is evidence that meditation can have the following positive effects:
Stress reduction

Reduced anxiety and an increased sense of well-being

Alleviation of symptoms from some chronic illnesses

Better focus and ability to get things done

Improved sleep quality
For seniors, the benefits of meditation can be even more pronounced, possibly helping to stave off dementia and improve memory. There is also some evidence that the stress-relieving aspects of meditation can assist with digestion, something that can be increasingly important as we age.
Getting Started with Meditation
First of all, it is important to understand that there are many different types of meditation. In addition, many faith traditions encourage the practice of meditation or similar spiritual disciplines, such as centering prayer. Take some time to learn about meditation options. As you grow in your meditation practice, you may decide to learn other techniques that can enhance your current practice.
Should You Meditate Alone or in a Group?
Many people start meditating on their own after reading about meditation or watching a video class online. In fact, people often report that meditating alone, at home is the most effective way to meditate.
However, there are other people who find group meditation under the supervision of an instructor to be beneficial. Meditation classes can be found online or at other places in your community, including:
Health clubs

Yoga studios

Faith communities

New age bookstores

Libraries

Community centers
If you opt for a group class, contact the instructor ahead of time to learn about the format and seating arrangements. In some classes, students are expected to sit on the floor or the ground: If you can do this comfortably, great! Otherwise ask if other seating options are possible.
Another option for learning how to meditate is to try one of the many meditation apps that are available for smartphones and other mobile devices. Each app is different, so take your time choosing one that offers a technique that appeals to you.
At Everleigh, wellness is a priority in all of our active adult apartment communities. We offer classes and programming that help our residents practice wellness in every aspect of their lives, including mental, emotional, and spiritual well-being. Learn more about how Everleigh promotes a healthy lifestyle when you take a virtual or in-person tour of one of our communities.