Back To Blog
Volunteering Ideas For Older Adults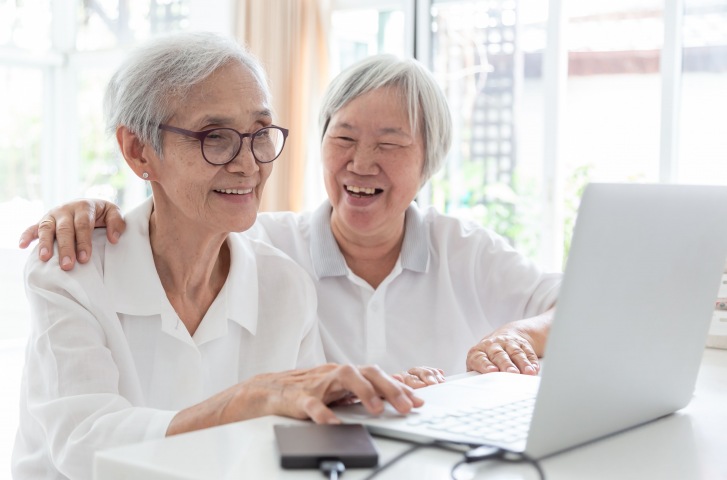 After retirement, you may begin to feel a bit restless. This isn't unusual, but it is something to be addressed. Are you looking for something to fill your time and provide personal fulfillment? Senior volunteer work is one way to become actively involved in your community as well as benefit causes that have deep meaning for you.
It's also true that volunteering seniors often report significant benefits to donating their time to worthy causes and organizations. Through volunteering, you can form new relationships and develop new skills: Two things that can improve your physical and emotional health.
One other thing to consider: if health concerns make it difficult for you to get out of the house, you may still be able to volunteer from home. Some organizations may be happy to put you to work answering emails, writing a newsletter, proofreading a website, or running a phone bank.
Here are some ideas for getting started as a volunteer:
Check Out Local Organizations
Volunteer opportunities for seniors abound in many communities. Organizations that need and recruit volunteers include:
Schools

Religious organizations

Charities, such as food pantries and shelters

Hospitals and healthcare centers

Courthouses

Libraries

Public service organizations

Museums

Park districts

YMCAs

Political campaigns

Social causes
Most organizations provide information about volunteer opportunities on their websites. If the website does not provide a section on volunteering, drop the organization an email or give them a call. The volunteer coordinator can let you know about opportunities available as well as what the organization expects from its volunteers.
Introduce Yourself
When you find an organization or two that you'd like to work with, be sure to take the time to let them know what you might have to offer as a volunteer. In some cases, organizations may be in desperate need of individuals who have specific skills. For example, if you have accounting or bookkeeping experience, web development skills, or are proficient in one of the building trades, an organization may be particularly keen to work with you.
Volunteer with a Friend or Spouse
While volunteering is a great way to expand your social circle, it can also reinforce existing relationships. Consider volunteering with a friend, sibling, spouse, or partner. This can be a great way to spend time together while also doing good for your community.
As you consider your plans for retirement, including whether you plan to stay in your current home or move into an active adult community, think about incorporating volunteer work into your plans. Doing so is an important step in addressing multiple aspects of wellness as you move forward into a new stage of life.