Back To Blog
Top 4 Questions to Ask While Touring an Active Adult Community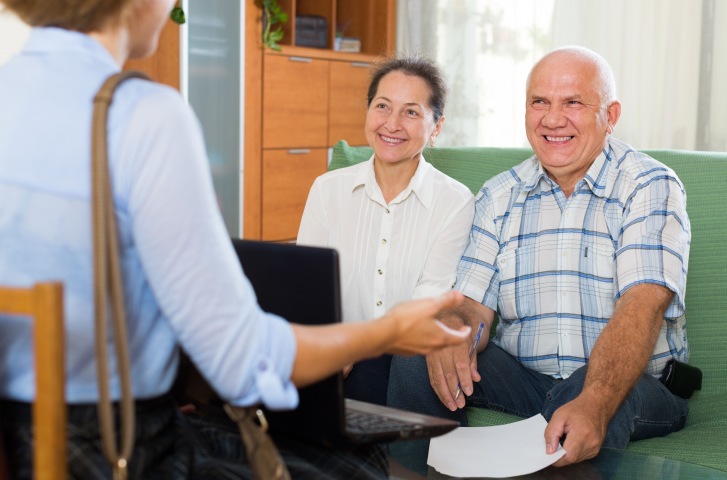 If you're wondering how to choose an active adult community that is right for you, you and your spouse, or even your parents, the truth is quite simple: You need to plan a visit. Only by visiting a 55+ community can you decide whether living there is a good idea.
We recommend taking your time: Visit different types of communities and talk to the people who live there, as well as community managers and employees. Over time, you'll get a better idea of what the community is like and whether it is a good fit.
In fact, when it comes to asking questions, we recommend writing your questions down and taking them with you to your visit. This way, you won't forget to ask them. Of course, other questions will likely come up during your visits, so it's a good idea to bring a notepad or your smartphone to jot them down and ask when opportunity permits.
Having trouble thinking of good questions to ask, here are some suggestions:
1. What senior housing options do you offer?
Housing types vary between active adult and senior communities and may range from simple studios to expansive townhomes. If you have definite housing needs, you want to keep them in mind when visiting communities. For example, you, or your parents, may prefer a single level floor plan design that makes it easier to get around.
2. What activities and amenities are included in the monthly lease?
Activities and amenities likewise vary significantly between 55+ communities. While fitness centers, swimming pools, and community events are often included in your monthly rent, other amenities, such as transportation on and off the property, fitness classes and special outings may cost extra. Learning what these extra charges might be can help you better understand your housing budget.
3. What is the surrounding community like?
This is a totally new part of town for you. Wondering what's nearby? You can really spread your wings by learning more about the surrounding area. Consider asking about public transportation, taxi service, medical facilities, dining, and entertainment.
4. What Does a Typical Day Look Like at the Community?
Active adult communities have their own unique cultures: The trick is to find one that matches your personality, daily routine, and needs. Ask community representatives, as well as current residents, about their "average day." Does the community offer activities and amenities that suit your schedule?
For example, if you are an early bird, find out what time the fitness center opens, whether there are early morning yoga/meditation classes, and whether there is a continental breakfast or coffee service at the community center. Night owls can ask about evening receptions, classes, and other activities.
Managers and employees of reputable active adult communities welcome questions. If you find resistance to questions that you are asking, be cautious about future dealings with that senior housing option. Open and honest answers indicate that the management of the development is genuinely interested in helping you identify the right home and community for you.