Back To Blog
What Exactly Is An Active Adult or 55+ Senior Living Community?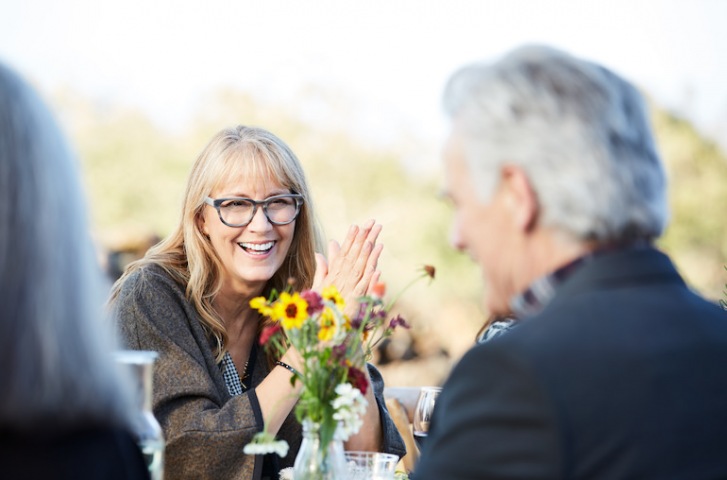 Whether you are retired, considering retirement, or looking to rightsize, you are probably aware of active adult and 55+ senior living communities. You may also wonder what these communities have to offer and whether they are an appropriate option for you or your parents.
55+ Communities- MORE FOR YOU
Active adult or 55+ active living communities are residential communities designed uniquely for adults 55 and better. Most of these communities are what we call age-qualified.
Age-qualified communities have specific requirements as to who is allowed to live in the community: Residents are typically 55 or better, although some communities may allow married individuals under the age of 55 to live in the community provided that their spouse meets the age guideline. These communities meet the standards set by the federal Housing for Older Persons Act, which allows age-qualified communities to serve as a unique option for today's older adults.

It's important to note there are different types of 55+ communities:

Some of these communities offer rental apartment homes while others are "for sale" communities that require residents to own their homes.
Active adult communities offer resort-style amenities to residents along with some maintenance and landscaping services. Services often vary between apartment and "for sale" communities: In apartment communities, full landscaping (front and back yard) is often included in the monthly rent.
In communities where residents own their homes, the residents typically pay a Homeowner's Association Fee in addition to their rent which typically covers the front yard and public area landscaping. The back yard landscaping is frequently not included in homeowners association fees and is an additional cost to the resident homeowner(s).
Independent living communities may provide additional services such as house cleaning, transportation, as well as daily meal service in a community restaurant.
Assisted living communities, on the other hand, are geared toward seniors who need assistance with daily living tasks, such as medication management, dressing, and grooming.

One other thing to keep in mind: Living in an age-qualified community doesn't mean that you can't have your kids and grandkids over for a visit. You can certainly have family members to visit, even overnight and for short stays, when you live in a 55+ community!

LOW MAINTENANCE ACTIVE LIVING

People who opt for active adult apartment home community living often value the services and amenities that make life simpler. While services vary between communities, most include complete home maintenance services as well as a variety of community amenity areas that become an extension of your private apartment home. These typically include:

Fitness centers, yoga studios, swimming pools and other outdoor recreation areas
Gardening beds and pet parks
Spas and salons
On-site movie theatres and media centers
Creative arts studios
Card and game rooms
Bistros and club rooms
Guest suites
PLUS a lifestyle program that supports active living within the community and local neighborhood. This includes classes, events and planned activities and excursions.

By having convenient access to amenities and services, and being free of landscaping and home maintenance duties and expenses, residents of 55+ senior communities often find themselves being able to fully enjoy their daily lives by spending their time pursuing and sharing both new and life-long hobbies and interests.

STAYING CONNECTED

One significant advantage of living in an active adult community is the ability to develop and maintain connections with like-minded individuals who share common interests and goals. When people move to a 55 and better, it is usually because they are actively looking forward to making new friends and creating meaningful connections. Communities that offer lifestyle programs and shared activities designed specifically for them to enjoy alone or with others with the same goals of staying healthy and living an enriched and fulfilling life.

We hope this information has sparked your interest in 55+ communities near you! We invite you to visit Everleigh Cape Cod today and learn more form our onsite team and happy residents. A visit and meeting with our community residents is a great first step to making a decision about where you'd like to live next.