Back To Blog
Fun Activities That Can Be Done in the Comfort of Your Apartment Home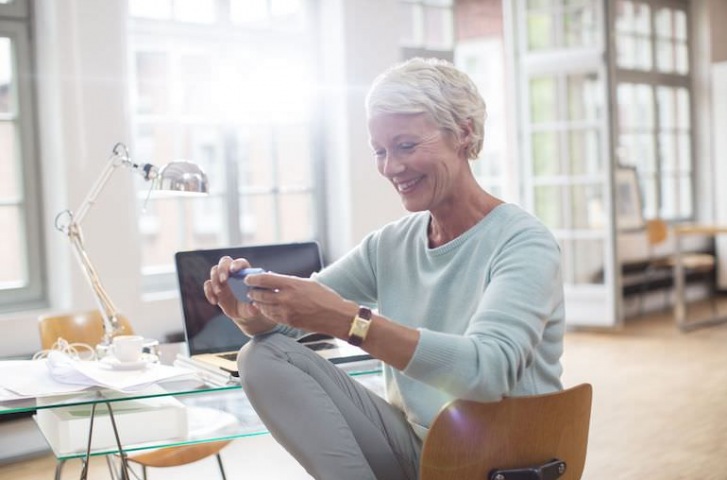 Lose Yourself in a Book
Project Gutenberg is a library of over 60,000 free eBooks. Choose among free ePub and Kindle eBooks, download them or read them online. You will find the world's great literature here, with focus on older works for which U.S. copyright has expired. Thousands of volunteers digitized and diligently proofread the eBooks, for enjoyment and education.
Free public domain of audiobooks read by volunteers around the world. Not only can you listen to these wonderful novels, but you can volunteer to record a book from their public domain collection.
Discover the World of Podcasts
There is literally a podcast for every imaginable topic, from current events to personal stories to educational topics. Find a podcast that interests you!
Learn a New Language
Duolingo is a free language-learning website and app. It offers a skill tree of lessons that use listening exercises, flashcards, and multiple-choice questions to drill you on new words, phrases, and sentences. Duolingo.com can only be opened in Google Chrome, Apple Safari, Mozilla Firefox, and Microsoft Edge.
Babbel is a subscription-based language learning website and app, with a strong focus on conversation phrases. Pricing starts at $12.95 per month.
Tips on Learning a New Language
Want to learn a language quickly? Here are 8 steps you can take to become more fluent.
Grow Your Mind by Taking Classes Online
Through Coursera, you can build skills with courses from top universities like Yale, Michigan, Stanford, and leading companies like Google and IBM.
Udemy is an online learning and teaching marketplace with over 100,000 courses and 24 million students.
Over 700 college-level courses on CD, DVD, and digital formats can be found and ordered through The Great Courses website.
Take free online classes in everything from painting with thread, finding inner peace, flower arrangement, to knitting – and more! Skillshare has quick video tutorials to walk you through each step of the way.
Want to learn magic from Penn & Teller or filmmaking from Martin Scorsese, then take a Master Class. Celebrities teach you their specific craft in their words for $15 per month.
Visit a Museum (Virtually)
If you cannot go to a museum, bring the museum to you. Experience some of the most famous art pieces virtually by touring museums around the world.
Bring the Outdoors Indoors
Learn what Architectural Digest suggests for their best indoor plants and more importantly, how to care for them.
Indoor Gardening for Beginners
New to indoor gardening? Read this informative article from Epic Gardening for some tips as you start your new gardening hobby.
Best Indoor Plants for Apartment Homes
If you love plants, but you may not have the greenest thumb, check out this article from Elle Décor on low-maintenance plants that will spruce up your home.
Virtual Tours of National Parks
Open your window for some fresh air and tour some of our wonderful national parks. There's no reason you should not be able to enjoy American from the comforts of your couch.
Catch Up on your Favorite Show or have a Movie Marathon
You can catch up on your childhood favorites or binge on the hottest new television series through Netflix, Amazon Prime, Hulu, Disney+, or other streaming movie applications.
Play Games
It can be as simple as the daily newspaper crossword puzzle to a 1000-piece jigsaw puzzle, keep your mind sharp by playing games that will challenge your brain.
Challenge a friend to Mahjong, test your math knowledge with a Sudoku puzzle, or simply play a game of Spider Solitaire, this free website is full of games to test your skills.
Start training your brain by playing over 60 cognitive games for memory, focus, math, vocabulary, and more - - - personalized for you.
Write a Novel, Maybe your Autobiography or a Movie Script
Always wanted to write the next great American novel? Here is a step by step guide to starting your first novel.
For those who have always felt their life should be a book, now is the best time to start penning your life story. Here's a step by step guide.
Is your life story so unbelievable that not only should it be a book but a movie, too? Learn how to write the next Academy award-winning movie.
Learn More About Poetry and Write a Poem
The best way to learn how to write a poem is to study from some of the greatest poets of all time. Learn more about the current and past Poet Laureates and their projects from the Library of Congress.
Natasha Trethewey, the 19th Poet Laureate Consultant in Poetry, participated in a series of reports with PBS NewsHour Senior Correspondent Jeffrey Brown, as part of the show's Poetry Series. These reports, in locations across the country, explored societal issues through poetry's focused lens.
Write a Letter to a Soldier
There are several organizations that connect volunteers with American soldiers serving abroad. You can write letters to soldiers stationed all over the world in need of encouragement, or you can participate in an Adopt a Soldier program that pairs soldiers with a volunteer who can send gifts, food items, letters, books, and more.
Here are a few websites that support this mission:
Start a Journal
How to Start a Journaling Habit
Journaling is a great way to reflect and review your day or even your life. Take the time to get to know your inner self.
Organize all Your Family Recipes and Create a Cookbook
Once you have gathered your favorite recipes, utilize this easy to use website to create a personal cookbook that can be printed for your family and friends as gifts.
Let Them Eat Cake! Try a New Baking Recipe
Nothing smells more like home than fresh-baked chocolate chip cookies in the oven. Find the perfect cookie recipe, copy your favorite restaurants, or tweak an existing recipe to create your new favorite dessert. Or, try one of the recipes from Greystar's Active Adult charity cookbook, where the proceeds go to the local Meals on Wheels.
Transform into a Legendary Chef
Turn your status from home chef to professional chef by watching the pros transform your grocery list into restaurant-inspired dishes.
Take Time to Plan Your Goals for the Year through a Vision Board
Making a Traditional Vision Board
A vision board is a visualization tool which refers to a board, of any sort, used to build a collage of words and pictures that represent whatever you want to be, do or have in your life.
Create a Scrapbook or Set Up a Digital Picture Frame
Scrapbooking is a great way to preserve personal and family history for future generations in the form of a book, box, or card. With most photos being digital today, there has been increasing interest in presenting memories through digital media, which can easily be shared with other family members.
Try Your Hand at Origami
Originating in China but popularized in Japan, origami is the art of paper folding. Regarded as art, origami has expanded to incorporate advanced mathematical theories to create complex patterns and shapes.
Start Spring Cleaning
You never realize how much you can accumulate over the course of a year until you decide it is time to clean or reorganize your closet. Kick start the spring season by creating a list of all your items that "spark joy" and those that need to be donated or sold.
Color your World
Free Coloring Pages for Adults
Adult Coloring Pages by Crayola
Coloring is not just for children anymore. Adults are finding it the perfect creative outlet and a great way to unwind, relax, and reduce stress and anxiety levels. Print a few pages and learn why coloring has become so popular.
Break a Sweat to Stay Fit
Just because your local gym or Flex is not open doesn't mean you can't get your usual workout in. There are numerous fitness and yoga classes online that can be streamed from your phone, computer, or television.
Indulge in an At-Home Spa Treatment
Take some time for yourself and give yourself a manicure or a facial or look through magazines to find a new hairstyle you'd like to try. Decompress from the stress by creating a soothing spa environment in your apartment home.
Find an Old Friend and Reconnect
Even with the best intentions, you can lose track of great friendships. Before you realize, you have not seen a close friend for years. Don't wait for years to reconnect. With the Internet, it is easy to rekindle those great friendships or even past romances.
Create a Wikipedia Page
Writing an Article on Wikipedia
Did you know Wikipedia was created by users like you? You can help build the online encyclopedia Wikipedia by editing or starting any topic where you have expertise.
Learn Calligraphy
Calligraphy & Hand Lettering for Beginners
Amaze your friends and family when addressing this year's greeting cards with creative calligraphy writing. Practice, practice, and more practice, and you may find you can turn this side hobby into parttime work doing wedding invitations.
Take Up an Art or Craft Project
You cannot log into Pinterest without being inspired by recipes, home and style inspirations, and beautiful craft ideas. From knitting ideas to learning how to chalk paint an end table, Pinterest can provide hours of in-depth instruction to create a beautiful piece of art.
Listen to Music, or Better Yet, Make Music
30 Places to Learn a New Instrument Online
Learn How to Play an Instrument
Whether you are creating your own playlist or learning a new instrument, music can improve your mood, build your brain-power, reduce stress and anxiety, and benefit your overall health and well-being. Pick up a guitar today, so you can strum your way into a better life.
Surf YouTube
Instructional videos, movies, today's news, to watching a kitten play the piano - - - if it can be videotaped, then it is probably on YouTube. As the most popular video-sharing platform, YouTube has billions of videos that have been uploaded by users so they can watch, like, and share videos of themselves or other users.
Write a short thank you (or love note)
Close your email down, pick up a pen and paper, and write a thank you note today. With the commotion of life, we often forget to thank those who have helped us along our journey in life. Express your feelings through written notes, and if you are not the best at written notes, you can always pick up your phone to give thanks.
Everleigh Active Adult communities, or their parent company Greystar, are not affiliated, associated, authorized, endorsed by, or in any way officially connected with the companies listed in this blog post. This blog post is designed to be a resource and in no way guarantees the quality of service or product of the companies included.