Back To Blog
How to Tell Your Loved One is Ready to Right-Size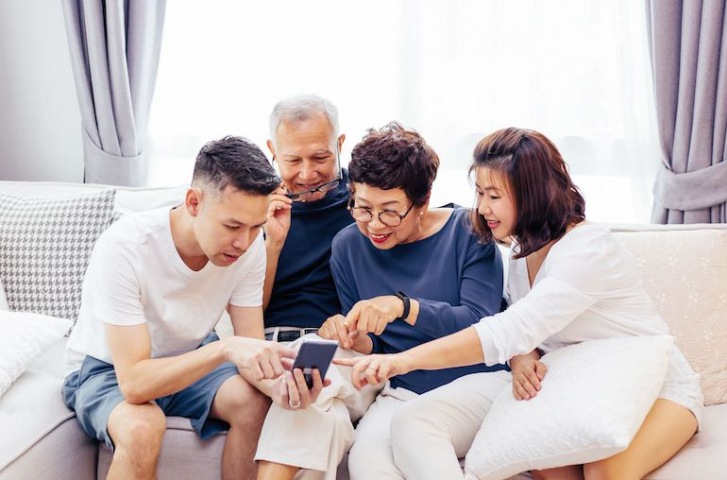 As children, teens, and young adults, most of us learned (eventually) to benefit from the wisdom of our elders. As we age, however, we may find ourselves looking for ways to offer advice to a parent, grandparent, aunt, uncle, or older friend.
These situations often come up when loved ones begin to reckon with the realities of aging. Even healthy, active seniors can feel isolated after retirement, have difficulty managing a large house and yard, or have concerns about staying active while balancing other responsibilities.
Senior Housing: A Tough Topic
Bringing up senior housing options with someone can be difficult. In American culture, we value both youth and independence. Parents and loved ones who hold these values may become very resistant to the idea of moving. In fact, it's not unusual for people like yourself to experience hostility when broaching this topic.
Unfortunately, delaying a hard conversation is often a bad idea. If you wait too long to have a conversation, a decision may have to be made quickly after a significant accident, injury, or evidence that your loved ones are overwhelmed in their current living situation. At that point, decisions about housing may need to be made quickly, and may not truly reflect your loved one's desires or needs.
It's All in the Framing
One thing to keep in mind is that the question of senior housing isn't just about how to get your parents to move. Active adult communities are typically age-qualified and welcome residents age 55 and up, so there is a wide range of ages even in a "senior" community.
The issue is finding ways to help your parent or loved one find ways to lower stress and improve their quality of life. The best way to do this is to spend some time with your loved one, paying close attention to what they are saying and doing as they go about their daily routine.
Asking Questions
Asking questions can be a good way to find out whether your parent or loved one is open to talking about relocation. Some things you could ask include:
"How are you enjoying being empty nesters?"
"Are you doing OK with the landscaping?"
"Is there much going on in the neighborhood these days for you to get involved in?"
Pay attention to the answers that you get. In some cases, you may find that your loved ones are doing well in their current situation and are probably better off where they are, at least for the time being. In other cases, you may receive an informative answer that opens up the conversation to the question of whether this is a good time to move.
Providing Examples
Another approach is to bring up examples of recent events or circumstances that could point toward the wisdom of moving:
"Mowing the lawn last week appeared to be somewhat taxing on you. Have you thought about whether you want to consider doing all the landscaping and heavy lifting around here, going forward?"
"My friend Lisa's mom was really struggling after Lisa's dad died. Though she is doing better now that she's moved to an active adult community: They have a lot of social activities and Lisa's mom is even dating a man she met there."
"The other day you said that you felt like you were "rattling around" this big home now that we've all moved out. Do you still feel that way?"
Changing Language, Offering Options
Many people don't understand the differences between different housing options available to older adults. As a result, your loved one may hear you saying "nursing home" every time you say "senior community."
One way to avoid this would be to use the term "55-plus" or "active adult" rather than "senior." You can also explain that 55-plus active adult and independent living communities aren't for people who need full-time nursing care. As their names suggest, these communities provide resort-like housing and amenities for independent, active adults.
From there, you could point out how these amenities and residences could address your loved one's concerns while providing a strong community, quality entertainment and new friends.
Ultimately, the decision about whether to move or not will be made by your parent or loved one. What you can do, however, is provide information and support as they navigate the decision-making process. Doing research ahead of time, and being aware of your loved one's situation and options, is your best preparation for providing the best counsel that you can possibly give.