Back To Blog
How to Find the Right Senior Travel Group for Your Next Trip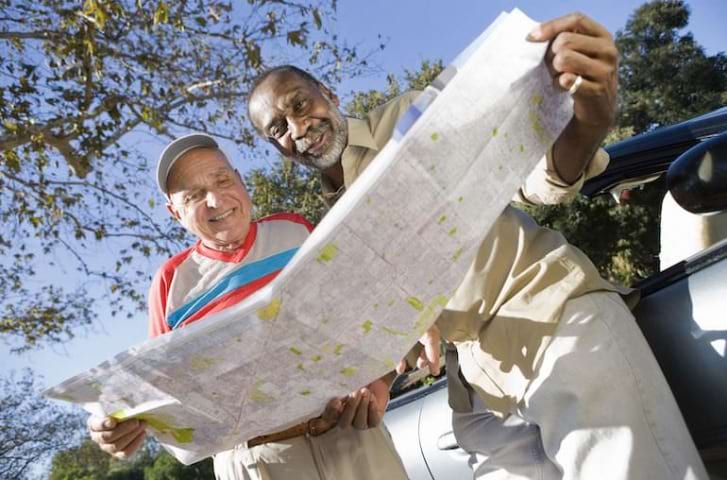 One of the best things about retirement is having the time to travel. If you've been putting off bucket list destinations until the "right time," what are you waiting for? If you have some apprehensions about independent travel, consider joining a senior travel group.
What Is a Senior Travel Group?
There are different types of senior travel groups. Some are local community clubs that travel together to mutually agreed-upon destinations. These trips may be long or short in duration, providing companionship and, in many cases, some shared transportation and accommodation.
Other senior travel groups are operated by travel professionals and offer a range of travel experiences geared toward the senior market, offering discounted rates and itineraries customized to the needs of an older demographic.
In addition, Greystar's Active Adult group is currently developing an Active Adventurers group. Be on the lookout for more details about this fun travel group in 2020.
Choosing the Best Senior Travel Groups
Travel is an investment, so the best senior travel group will be one that caters to your needs and interests. Here are some things to consider:
What are your preferred destinations? Make a list and then seek out groups that offer trips to these areas.

When investigating senior travel groups, ask about the trips they offer. If you prefer touring with a group and adhering to a standard routine, a motorcoach tour may be ideal. If you prefer a greater degree of independence, consider a club that offers the option of taking a group cruise. Cruises follow an itinerary but allow you to stay in your own cabin and choose which activities you wish to participate in.

What is your travel style? Do you enjoy traveling alone, or do you wish to take your spouse, a friend, or even a grandchild with you? Some senior travel groups can pair you with roommates while traveling to reduce your accommodation costs. Others encourage solo travel or bringing the grandkids along for an intergenerational experience.

What's your budget? Some senior travel groups charge membership fees in addition to travel costs. Others negotiate deep discounts for participants in group travel packages.

What is the purpose of your travel? Are you looking for cultural experiences, such as visits to museums, galleries, and concert halls? Or would you prefer spending time outdoors, visiting historical sites, or taking classes in things like art, cooking, or crafts? These are all questions to ask yourself, as well as a senior travel club, before joining.
Senior Travel Tips
Whatever travel options you choose, there are a few things that you might want to keep in mind:
U.S. citizens need a passport for international travel. Check your passport expiration date: If it expires within six months, get it renewed now. Many countries will not allow you to enter if your passport expires in less than six months.

Speak to your physician before booking a trip. He or she can let you know if it is safe for you to travel and perhaps provide some guidance on choosing a destination or trip activities.

If you will be traveling internationally, check your health insurance to ensure that you are covered while traveling. Travel insurance policies often provide trip cancellation coverage, but also health coverage as well as medical evacuation services.
Finally, take your time when choosing a travel group. Ask questions and get referrals from other senior travelers before making a commitment. Bon Voyage!