Back To Blog
How to Find the Right Senior Housing for Your Loved One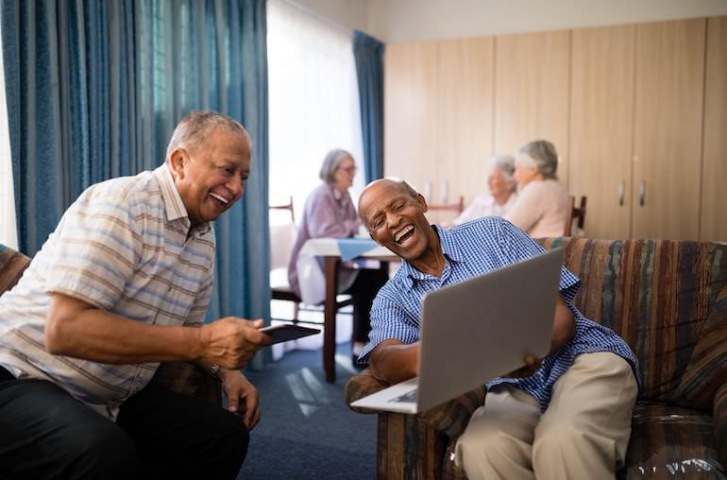 If a parent, friend, or relative reaches out to you about helping them find a new place to live, consider yourself honored. Choosing a new residence is a life-changing experience, and your loved one is demonstrating great trust in your judgment.
Of course, you may be wondering about the right way to begin this journey. We suggest considering housing options, financial matters, as well as the needs and wants of the person or couple who will be making the move.
TYPES OF SENIOR HOUSING
There are many different types of senior housing available:
These age-qualified communities are designed for residents over the age of 55 who prefer to live in an adults-only community with resort-like amenities, including swimming pools, fitness centers, spas, and organized social activities. Residents often have a choice of housing, which may include single-family homes, townhomes, or apartment homes.
INDEPENDENT LIVING
Residents of independent living communities live in their own single-family homes or apartments but are able to take advantage of services and amenities provided by the community. These services may include daily meals offered in an on-site restaurant, as well as regular housekeeping and linen service or scheduled transportation.
ASSISTED LIVING
Assisted living is for seniors who prefer to live in a community within the privacy of their own home but who need assistance with personal care, which may include dressing, personal hygiene, and taking medications.
NURSING FACILITIES
Nursing facilities, also known as nursing homes are appropriate for seniors who require 24-hour nursing supervision and care. Residents live in private or shared rooms and their care is directed by medical and nursing staff.
UNDERSTANDING NEEDS
Once you understand housing options available, it's time to consider your loved one's needs. Everyone benefits from living in a community that is committed to wellness. This means that any option you consider should provide an environment that meets your loved one's social, spiritual, physical and intellectual needs.
Talking with your loved ones about the level of responsibility they want to take for day-to-day living tasks is an important part of helping them to choose their next home. You may also want to talk with them about discussing concerns with their physician. A medical professional may be able to offer insight into an appropriate level of care, particularly if a loved one has a medical condition that may become more difficult to manage over time.
BUDGETS AND BILLS
Seniors are often very concerned about money issues, so it's important that you, and your loved ones, have a firm understanding of their personal finances. One thing to consider is that many senior living options, including active adult communities, "bundle" multiple expenses into one monthly payment. For example, a 55+ community resident may find that her rent includes things like landscaping, a fitness center, transportation into town for shopping and errands, daily continental breakfast, and daily entertainment options.
LIFESTYLE CONSIDERATIONS
Other things to consider are lifestyle preferences. For example, some seniors prefer to move to a warmer climate after retirement. Others prefer to live near family and friends. Getting some idea of an acceptable geographic region is critical in choosing the right community.
Before making a decision about senior housing, be sure to take your loved one on visits to several communities. Your visit should include a viewing of public areas as well as private housing options. It's also a good idea to spend some time in the surrounding community as a way of determining whether your loved one would be happy living in the area.
One final suggestion: When possible, begin a search for senior housing solutions early, before making a move becomes a necessity. You can set a deadline for making a decision, but give your loved one, and yourself, at least a few months to do some research, crunch some numbers, and make plans for right-sizing. Doing this will give you time to make a good decision