Back To Blog
Budgeting for Retirement: How Much Do You Really Need?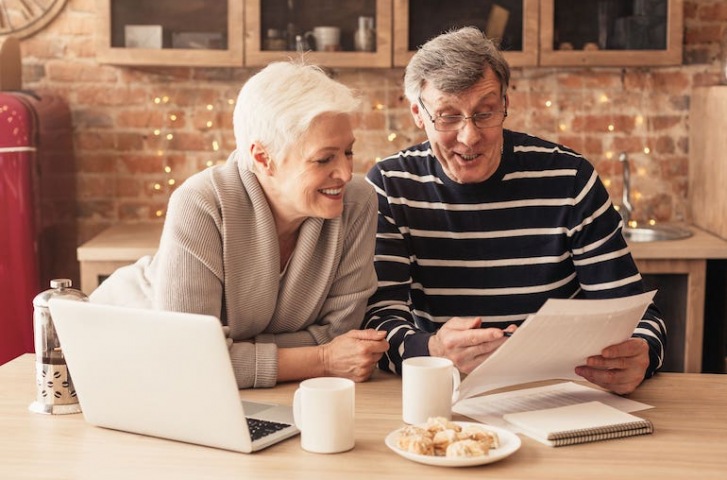 Setting a budget for retirement becomes more important as we age. Even folks who have recently reached middle age and who plan to continue working for at least a decade can begin the important process of retirement planning. If retirement budgeting has been on your mind, we have some ideas for your consideration as you think about your next phase of life.
How Much Do You Really Need to Retire?
There is no one right answer to this question. Everyone has different expectations of how they plan to spend retirement and everyone has different needs. Traditionally, there's an expectation that people will spend less money after retirement. Some retirement budgeting formulas assume that expenses (including spending) will drop to about 70-80% of pre-retirement levels.
The trouble with this approach is that it doesn't allow for life changes that can have a significant impact on your budget. For example:
You may decide to move to an area where the cost of living is lower, or higher, than where you live now.

Adult children may need to return home or require limited financial support.

You or your spouse may experience an accident or illness that increases medical and caregiving costs.

You may wish to spend retirement pursuing hobbies and passions, including travel, which can add to your expenses.

If you've owned your current home for a while, it may need major repairs that could seriously dip into your retirement savings.

The value of your investments could fluctuate significantly.
All of these possibilities should be taken into consideration when putting together your budget for retirement.
Once you have an idea of the kind of life you hope to lead after retirement, and have taken into consideration events that may possibly disrupt your plans, it's time to crunch some numbers and develop a budget. Here are some items to include:
Housing

Utilities, including cable television and Internet

Food

Transportation (car payments, car maintenance, public transportation, cost of rideshares)

Entertainment

Healthcare costs (including insurance or supplementary insurance premiums, vision and dental coverage, wellness services, such as exercise classes, club memberships, or fitness equipment

Household expenses: The costs of cleaning and maintaining your home and furniture, homeowners' insurance, HOA dues

Homeowner Tax increases
You will also need to consider the rate of inflation over the years. Working with an accountant or financial planner can help you come up with an accurate budget.
Where Will You Live After Retirement?
Housing expenses are often the most significant part of any budget, whether you are retired or working. Many people opt to "rightsize" around the time of retirement, moving into a home that better suits their needs. One option is moving into an active adult apartment community. Active adult living provides residents with resort-style amenities as well as the opportunity to participate in cultural, wellness, and intellectual activities with other like-minded residents.
One of the advantages of living in an active adult apartment community is that your monthly rent payment may include a range of items that may already be a part of your budget, including:
Housing

Exterior and interior maintenance, landscaping

Fitness facilities and classes

Swimming pool, putting green, bocce ball court

BBQ grills

Continental breakfast

Entertainment, such as an on-site movie theater as well as talks and concerts

Transportation into town for shopping, sightseeing, and events

Concierge service
As you develop your retirement budget, consider ways that you might be able to trim expenses so that you can comfortably live the lifestyle you want. Inclusive senior housing options are one way to do this, allowing you to enjoy your retirement in style.