Back To Blog
3 Ways to Live a More Sustainable Lifestyle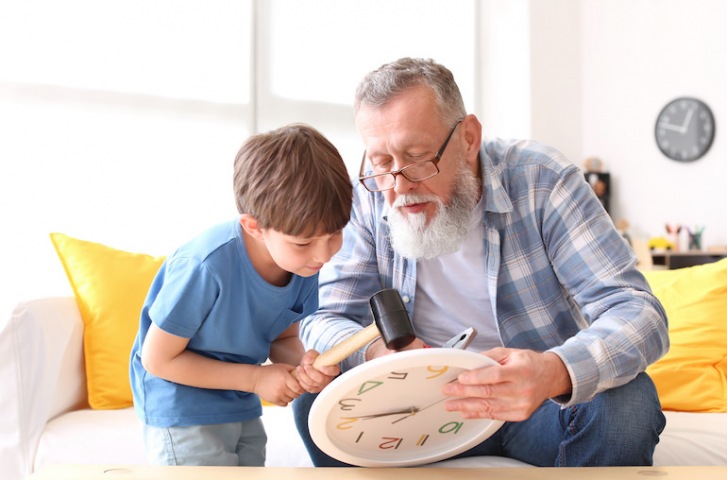 Sustainability is no longer a fad: Living in greater harmony with the environment is now a way of life for people of all ages. If you've been considering how to be more sustainable at home and in your day-to-day activities, you aren't alone.
What Is Sustainable Living?
Wellness is more than just physical health: It is also about getting our relationships right with others and our environment. When people learn how to go green at home, for example, they aren't just making personal lifestyle choices. They are also doing things that benefit their communities as well as the ecosystem. Sustainable living reduces the stress that our everyday behaviors place on the natural world.
For many people, learning how to be more sustainable at home requires evaluating our patterns of consumption and everyday household tasks and then reducing waste and the demands we place on natural resources. Fortunately, a little awareness and flexibility can go a long way in creating a sustainable household.
Reduce Food Waste
It is estimated that 40% of edible food in the United States ends up being discarded. This is not only a waste of the food itself, but also the labor and energy resources that went into harvesting, preparing, packaging and transporting the food.
There are many things that you can do to reduce food waste in your home:
Plan your meals: Overbuying fresh food can result in food going bad. By planning your meals before shopping, you can better gauge how much you'll need while also saving money!
Freeze surplus fresh food: Extra food doesn't have to go to waste. If you've had a change in plans, prepare, wrap the food carefully and freeze for use at a later time. You can also use the groceries to prepare a meal that you can portion out into containers for freezing. An advantage of this strategy is that you'll have a ready-made meal whenever you need it. Just thaw and reheat!
Repurpose food scraps: Leftover produce peels and trimmings can be transformed into compost for gardening. Another option is to freeze food scraps and bones and then prepare batches of homemade stock.
Repair Before Replacing
Before tossing out a dress that is too large or a blender that's on the fritz, consider ways of keeping these items out of a landfill. Clothing that no longer fits properly can be altered by a local seamstress or tailor (many dry cleaners offer these services). Appliances can be repaired by local handymen or in the shop that sold you the product.
Another option is to make the repairs yourself! The Internet is full of videos and guides that teach you to repair and upgrade clothing, small appliances, furniture and electronics. When you are able to repair something instead of replacing it, you help reduce demands on landfills, save money, and learn a new skill.
Live in a Walkable Area
Not all communities are walkable. In some places, a trip to buy a cup of coffee, get your hair done, go to the doctor, or even pick up a loaf of bread requires a drive 15 minutes or more. Driving is not only expensive, it also makes use of fossil fuels and contributes to pollution. Walking, on the other hand, is free, counts as healthy exercise, and allows you to get outdoors and in touch with both nature and your community.
If you've been considering right-sizing, take walkability into consideration. Sustainable active adult communities offer on-site amenities and are often located close to town centers. This makes it easy for residents to reduce driving time while also providing the opportunity for exercise and interaction. If this sounds good to you, learn more about how Everleigh promotes a healthy lifestyle by getting in touch with one of our communities today.