Back To Blog
Everything You Need to Know About Choosing an Active Adult Community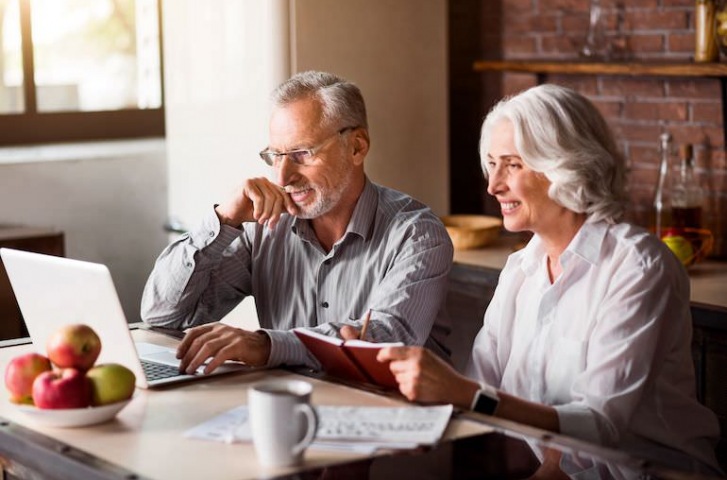 Buying a new home is a major undertaking, even if you are looking forward to a change. If you've been thinking about moving into an active adult community, you probably have a lot of questions about how these communities operate. Understanding what active adult communities are, and the kind of amenities and services they offer, can be a good first step to selecting the right community for you.
What is an Active Adult Community?
Active adult communities are geared toward middle-aged adults, typically 55 and older, who desire to live independently while also enjoying community programs as well as shared amenities and services.
Active Adult Community Apartment Homes
Active adult community apartment homes, are, first and foremost, private residences. Available in a range of sizes and layouts, these apartments are typically in modern buildings on well-kept properties. Landscaping and maintenance are included in monthly rents.
What makes active adult communities unique is the availability of resort-like amenities and services. These vary between communities but often include pools, hot tubs, fitness clubs, coffee shops, and an on-site concierge. You may also have access to movie rooms, community centers, spas, and salons.
Other Residential Communities
An active adult community should not be confused with an assisted living community. Assisted living residences cater to adults who need help with day-to-day household and personal care tasks. Active adult communities are for older adults who are capable of managing these tasks on their own, without help from an aide or healthcare professional.
Finding the Right Community
Buying a new home is always a major decision that requires significant forethought and planning. This can be doubly true for a move into an active adult community. Here are some things to consider:
Location: Location is the most important consideration when making a move. Many people prefer to move to a community close to where they are currently living, so that they can maintain connections to family, friends, neighborhood businesses, and faith communities. These individuals may also want to remain close to trusted health care professionals. Others may opt to move far away to an area with warmer weather or to be near out of town children or relatives.
Age-Qualified Vs. Age-Targeted: Some residential communities specifically target their homes and amenities toward a 55+ age group, although they don't place an age restriction on who can buy or lease within the community. Others, such as active adult communities, restrict community membership to people who are at least 55 or older.
If you do opt to move into an age-qualified community, find out how these restrictions are enforced. For example, if you have young grandchildren, how will visits with them be affected by community policies?
Amenities: Many people opt to move into active adult communities because they would like to take advantage of shared amenities such as fitness equipment, landscaping, and shared community areas. In general, monthly homeowners' association dues reflect the quality and number of amenities provided. Consider your budget before purchasing a home in a community with relatively high HOA fees.
Whether you pop out of bed one day thinking to yourself "I wonder where I can find 55 and older communities near me?" or you've been planning your relocation for a while, it's important to take your time in making your decision. Learn about your options and decide what is really important to you before committing to a new home.